1. Take a deep breath
Let's talk about YOU!!! YOU DESERVE THIS TRIP OF A LIFETIME!! Your decision to travel to Europe was not made in haste and I hope you won't try to make the decision to postpone in haste either. You have worked so hard for this, and in some cases we been have designing and planning this TRIP OF A LIFETIME or MILESTONE ANNIVERSARY trip for over a year! So I feel it is my responsibility as your advisor not to give up until we have discussed all of your options.
2. Let's Remain Calm
You hired me as your travel advisor and my entire team and I are here for you. I have shared my personal cell number with each of you so that while you're traveling you have VIP's service and support 24/7. As an added benefit during your travels, I share phone numbers for my travel partners in your destination in case you need to make direct contact with them.
In addition, during this situation, I have extended my accessibility (with a few mental health breaks) to assist you with the resources in making the best decision for you !
NOTE: If you are traveling to the Caribbean, please note that, AS OF TODAY, that area is in Level 1 (Practice Normal Travel Precautions (same as the USA), which means it is currently safe to travel there.
Please note the state department has issued a Global Health Advisory, you may want to reconsider travel as recommended until after April 13, 2020.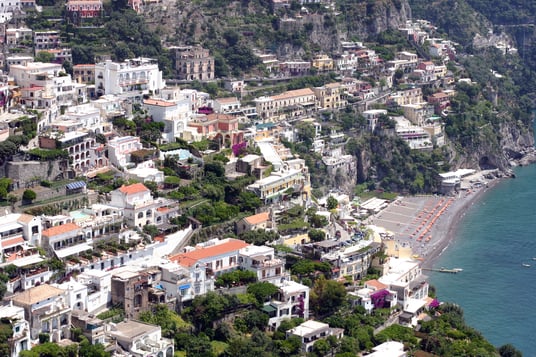 3. Weigh the Facts
Routinely we advise that you enroll in the Smart Traveler Program before leaving the country, which enables our state department to make contact with you should an emergency arise while you are traveling.
In the current situation, we are also recommending you consult WHO, CDC John Hopkins for FACTUAL INFORMATION . Let's keep some perspective, things are improving over time (if you were traveling today or in 4 weeks-look at the warning levels of the State Department.
Drastic measures are being taken to protect us. We think the most practical plan if you have a trip planned to Europe is to wait several weeks before making a final decision. If you decide you will feel more comfortable rescheduling your trip, we will be able to help you make these changes, but again, we recommend the "wait and see approach".
Allow the time requested by European and United States Government and at that time revisit the facts and improvements. For clients traveling to Europe at the end of April, you may consider revisiting the facts on April 15. For those traveling end of May, consider revisiting facts on April 30 or even May 15.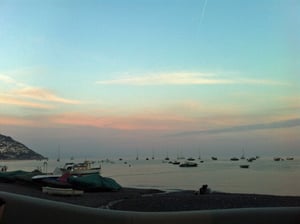 4. What we are Doing
If we have determined, based on the facts, that it is not advisable for you to travel at this time, we have already contacted you, shared the resources and discuss your options--it is always ultimately the decision of our clients.
We appreciate your patience and are eternally grateful for your positive thoughts, patience and willingness to work together.
For those traveling in the next 30 days, we are available via phone, email 24 hours a day for emergencies. For non-emergencies it will take a little longer than our normal response time, but we will respond by end of day.
To avoid any interruption to your everyday lives, we are making hundreds of phone calls on your behalf with suppliers, travel insurance companies getting the details as they pertain to your specific trip. Our first priority are those traveling in 2 weeks, then 4 weeks, 6 weeks, then 8 weeks.
We support your personal decisions to wait and see or postpone. We are outlining all of the options to you regarding your specific trip so that you may have all the details needed to make the decision that fits you best.
5) Keep Dreaming
Since we are doing all the heavy lifting (stress eating, pacing, phone calls, on hold, etc) you are free to keep dreaming of that awesome trip.
I recommend binge watching any of these shows to remain 10% happier.
Up

Under the Tuscan Sun

Mamma Mia

South Pacific

Midnight in Paris

French Kiss

An Affair to Remember

The Bucket List

Out of Africa

Before Sunrise

Eat, Pray, Love

Secret Life of Walter Mitty

Chocolat

The Da Vinci Code

Only You
We have weathered more troubling times and THE SUN WILL ALWAYS COME UP TOMORROW. After times of hurricanes, floods, 91, etc. clients were so ready to get me planning their trip so that they could get away when the dust settled. It is always helpful to have something to look forward to. We are Americans, and we are strong and resilient ...we need to keep dreaming of tomorrow.
Let's focus on the things we can control and help each other along the way.
Ok so enough talk about lemons, let's make Limoncello!