"What is the Perfect Souvenir?"
Wikipedia says that souvenir is a reminder of a place visited, and occasion or momento.
Long ago I decided that bringing souvenirs home (unless edible or drinkable lol) really aren't worth my money. If the person didn't go, it is likely to be in the bags of their next purge. What I do HIGHLY recommend is a painting, or enlarge a photo from your trip . Sure, selfies are a wonderful way to get everyone in the photo, but some vacations deserve more than selfies. That's why we teamed up with Flytographer who have photographers all over the world. We handle all of the details for you for a 30 minute (or longer if you desire) and all you have to do is show up. The photographers from Flytographer will capture your vacation memories in the best photogenic or iconic sites because they shoot there all of the time. Within a few days, you receive a link to digitally download the high res images from your photo shoot. The results are stunning.
Here are just a few from our family trip to Ireland. Since we had five people in our group, I chose the 60 minute session so that we could walk to a few areas of Dublin. We met our Flytographer at St. Stephen Park and shot some there and then we walked a few blocks away for some other "city" photos. Our photographer not only captured incredible memories but was a great resource for what to eat and little known spots to check out around the city. I'm including four of the six locations we visited during our shoot. For your next trip, please ask us to set this up for you.
Note: Before we were back home, Justin had used one of the images to order a canvas from Sam's and I see it every morning during breakfast and it takes me back to so many wonderful memories of this special time with my adult children.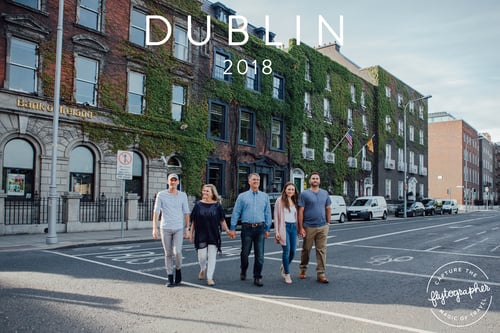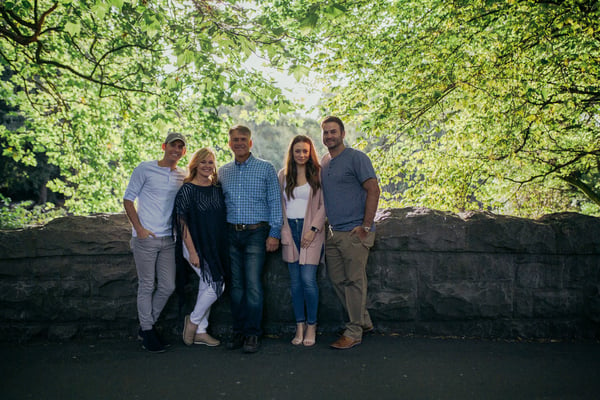 Email me tammy@viptravelexperience.com I would love to hear where your visions are taking you? Together we can create the best vacation experience for YOU. It's a big world out there -- we hope you EXPERIENCE it.
Click here MORE BLOG STORIES for more inspiration and ideas for a travel inspired life