Medieval Monuments and Top Notch Cuisine
Bologna, capital of the Emilia-Romagna is the perfect Italian city for food and culture lovers. Bologna is about one hour south of Venice, about halfway between Milan and Florence.
Enjoy an amazing journey through Bologna's culinary legacy and have an aperitivo with a local.

TASTE traditional freshly baked in-house goods while exploring this beautiful and quaint old university city.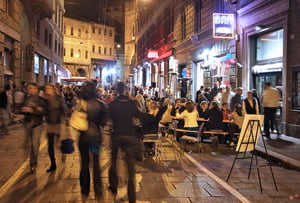 Enjoy this crowd-free gem May before the big summer crowds. You will not soon forget the taste of their handmade egg pasta and stuffed pasta, especially tortellini. The locals will share with you about the Sunday tradition of preparing their famous pasta bolognese, tagliatelle with ragu (they may spend an entire day on this long cooked meat sauce). Our friends will take you into the mom and pop meat shops for a taste of the famous Bologna salami and ham.
Admire the heart of Bologna . . . its historic monuments, beautiful churches, and medieval towers as you stroll beneath its many porticoed sidewalks!
Piazza Maggiore is located in the center of Bologna and was once just a grassy area. In 1200 , the Municipality began purchasing houses and land to create a gathering place. It's the perfect spot to sit at an outdoor cafe and people watch.
Savor Tasty Memories!
If you have more than a day, enjoy these other crowd-free towns in Emilia-Romagna regions: Parma, Ravenna, Ferrara and Modena.
Our Italy partners will introduce you to a family that has been crafting traditional balsamic vinegar that has batches aged up to 150 years old. Watch the process and of course, enjoy the tastes of various vinegars.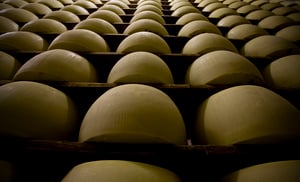 Head for the hills!
The hills of Parma . . . watch milk turn into parmigiano cheese under master cheese makers and of course, taste the cheeses aged 12- 24 or 60 months.
Take a behind the scenes pasta making lesson and savor the fruits of your labor.
Let our experts show you the hidden side of Bologna.
Long ago, Bologna was a city built on canals. Get a glimpse of the city the way it used to be.
Visit the university... The Gelato University.
The best reason to visit Bologna is that you can truly discover and immerse yourself into the city instead of being hearded along tourist traps. ENJOY great food at reasonable prices.
Ssh, let's keep it a secret a little longer.
Click here MORE BLOG STORIES for more inspiration and ideas for a travel inspired life