Adventures In The Land Down Under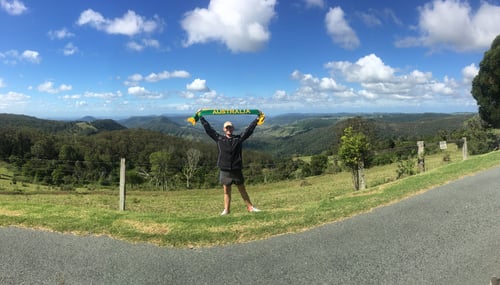 Anything is possible In the Land of Aus (Oz), and Dorothy you are definitely not in Kansas anymore. Australia is one of the most popular travel destinations in the world. It's known as a major backpacking, camping, road trip, and diving destination, but no matter your travel style, there is something to draw you here. The country is filled with incredible natural beauty from Uluru to the Outback, rainforests to pristine white sand beaches, and of course, the Great Barrier Reef. Sydney's Harbor Bridge and Opera House are iconic man-made wonders, and Melbourne's café culture will make you feel like you are in Europe. Coupled with world-class surfing, and it is no wonder people never leave. Some of my favorite spots would be Cairns, The Gold Coast, Sydney, and Melbourne.
Cairns is Australia's northern gateway to Queensland. It is a tropical town with a lively nightlife. This amazing place is also where you will find the Great Barrier Reef, Daintree Rainforest, Atherton tablelands, Cape Tribulation, and much much more. Right in the city's center is a man made "lagoon" for local and out of towners to swim and enjoy away from the hungry crocs. The weather is very tropical and changes with the wind. The night market is also an interesting place to checkout.
The Gold Coast, Australia is east of Brisbane and full of sun, surf, and sand! It's known fo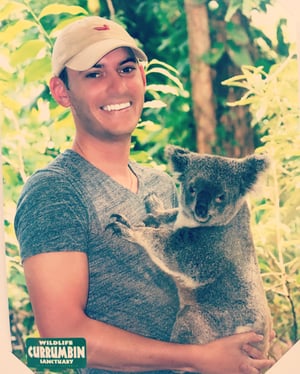 r its sunny subtropical climate, surfing, beaches, a rainforest hinterland, and a wild nightlife. The most famous city in the area is Surfer's Paradise, a major stop for travelers and backpackers looking to get some sun, surf, and spend time partying. If you have time take a day trip up to Tamborine Mountain for some breathtaking views and at the peak walk among the tree canopy on a rickety bridge and the awe-inspiring bird sanctuary. Also a short drive from Surfer's Paradise is Currumbin Wildlife Sanctuary where you can see many of the indigenous species of Australia and even hold a Koala, pet kangaroos, and much much more.
Melbourne is Australia's bar capital and live music hub—often called the country's "European enclave". Melbourne is the first place in the world to ring in the New Year and thus has one of the most spectacular firework shows. The central business district not only serves its after-work drinkers, but also attracts a young, trendy crowd. Across the Yarra River, Southgate provides the arts precinct with a strip of bars and riverside views. With plenty of culture, activities, art exhibitions, and live music, you could easily spend over a week here and not regret it. There is so much to see and do even the street art has history behind it. The sporting arena is huge and cricket games can usually be viewed, the botanical garden are beautiful you can even go for a romantic gondola ride. Queen Victoria Market is a huge farmers' market that you can find anything and everything for a very competitive price.
Sydney is a cosmopolitan city surrounded by iconic beaches, world heritage sites, and acclaimed wine regions. Besides being Australia's largest city, Sydney is also its' most visited. (And, contrary to popular belief, not the country's capital!) With an incredible variety of attractions and sights to see, including the very famous Bondi and Manly beaches, it's easy to see why people come here and stay a while—try to stay at least a week if you can.
This was definitely my favorite city in Australia. It is just so vast and diverse you can do anything and everything that you could ever want. From seeing an amazing show in the iconic Sydney Opera House to the exhilarating climb to the top of the Sydney Harbor Bridge I did it all and so much more. Bondi Beach is one of the most beautiful but not just the beach, the street art is also remarkably intricate. Take the harbor cruise to get views straight from postcards, and learn all about the Opera House and Bridge.
The city is not based off of a grid system so it is not as easy to navigate as Melbourne, but one my favorite memories from my trip after being lost trying to find our back to the hotel and happening by this little Irish bar and hearing "Sweet Home Alabama" . . . so of course we had to go inside. It was such an awesome atmosphere and so many friendly people. The live band was amazed that we knew the words until they figured out we were from the USA.
Australia was everything I dreamed it would be and even more. Like my mom feels about Italy, I feel about Australia. I truly hope each of you get to visit one day. I hope I've peaked your interest a little, and when you are ready to go to the land of AUZ, please reach out, I would love to share my experiences and help you plan a perfect adventure to Australia.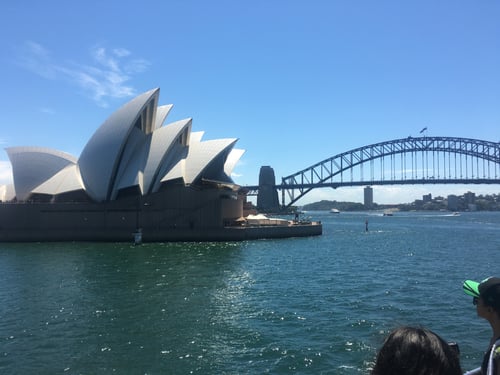 Have an awesome week!

When you feel like it's a dream come true, it just keeps getting better!
The most important thing is to enjoy your Italy vacation. Be a a
traveler, not a tourist.
Sharpen your photography skills so you can capture "a snapshot in time" to remember the experience and preserve the memories forever as you explore Venice, the city on water. Looking at my photos BRINGS ME BACK and its always such a beautiful memory!
I truly hope you get to go to Venice. If this sounds like the kind of ITALY trip you would enjoy, call me, I would LOVE to help you plan the perfect Trip of a Lifetime! Please tag us when you show off your Venice Travel Adventure @VIPTravelExperience! (P.S. don't get too caught up in the photos that you MISS the moment).